The only electric scooter with exchangeable battery
Attractive and modern. Lightweight and portable. Tough aluminium alloy body. Excellent LED lighting. Multiple brake system. Shock absorbent pneumatic tires.
Experience ultimate freedom and convience.
Let yourself be enchanted by the new electric way of transportation.
Dynamics and efficiency give you driving pleasure and optimal comfort on your daily trips.
Order your own GOSPARK here
GoSpark - Red & Black
Are you ready for pleasure and convenience?
Design is not only the appearance, but also the ingenuity and ingenuity from the outside to the inside.
25KM range
On a single battery charge
12.5 kg
Lightweight alloy body
View options
Experience the convenience of an exchangeable battery
Simple to exchange Easy to charge Ergonomic design Go Switch!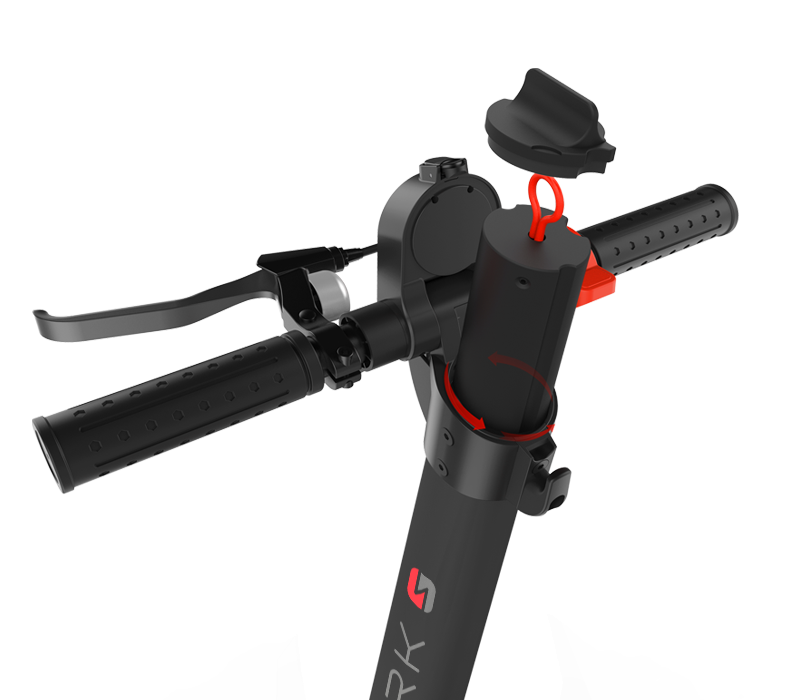 Extend your range and upgrade your journey
Go further than ever Never stop Exchange in no time Go Further!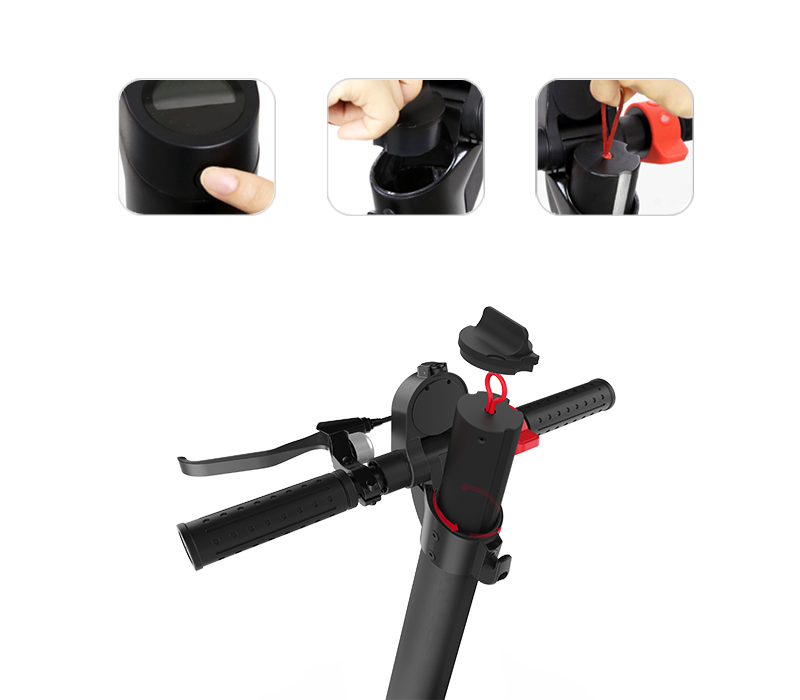 Experience the Panasonic Lithium-ion Battery Revolution
In a jiffy you remove the battery from the steering column to charge it. Go Powerfull!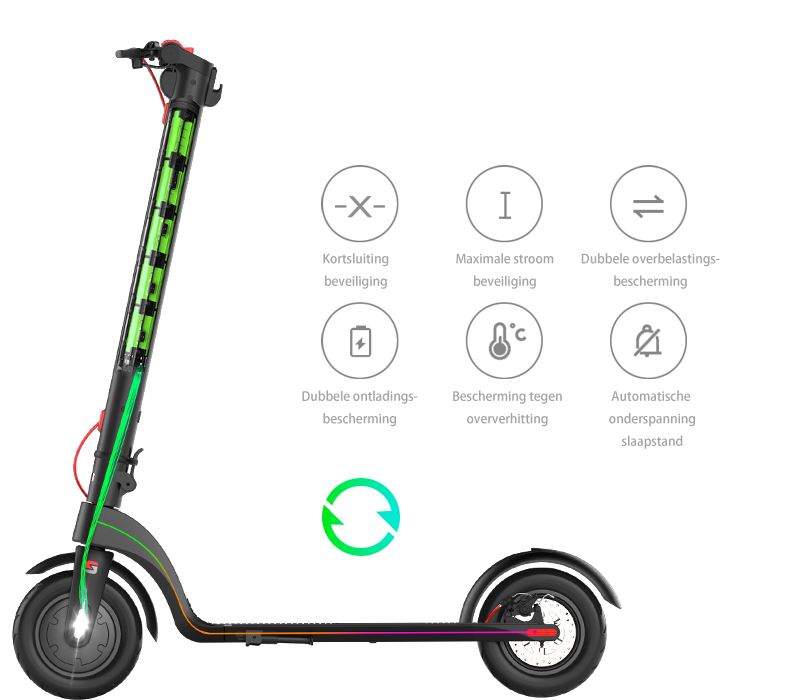 Drive safe with excellent visibility the dark
Powerfull bright LED headlight High brightness Ride save in the dark Go Bright!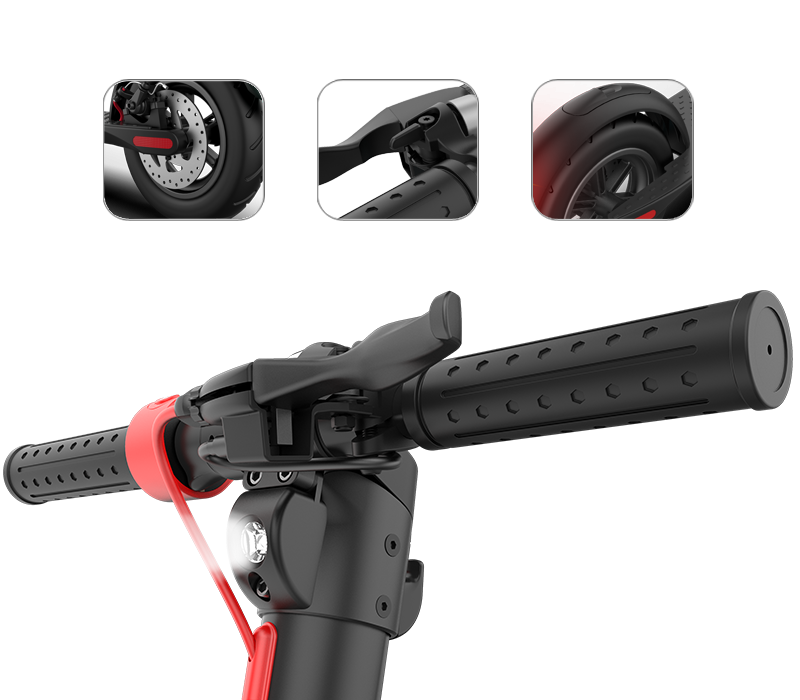 Powerful LED taillightr Bright red LED's Flashes when you brake Go Flash!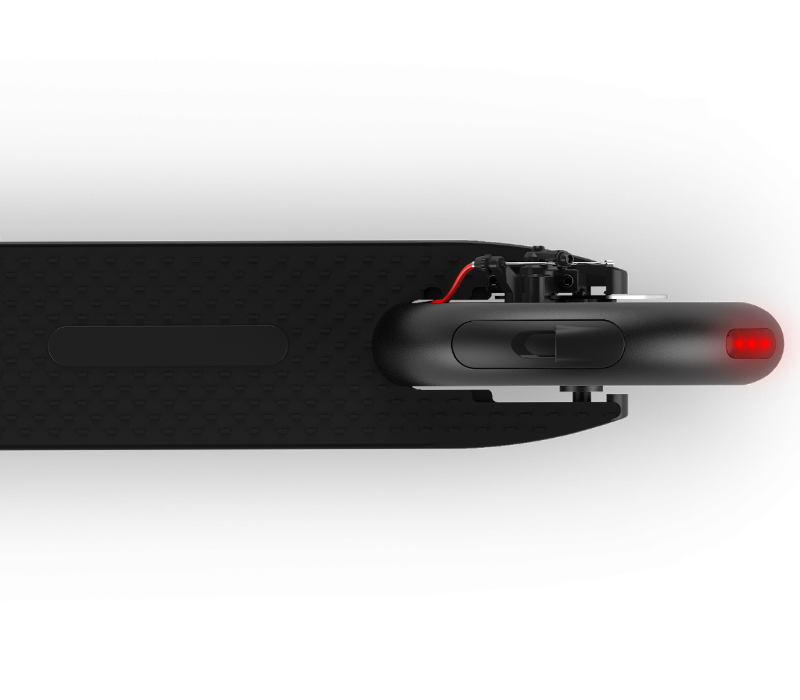 Powerfull bright LED headlight Bright red flashing brake lights Ride save in the dark Go Visible!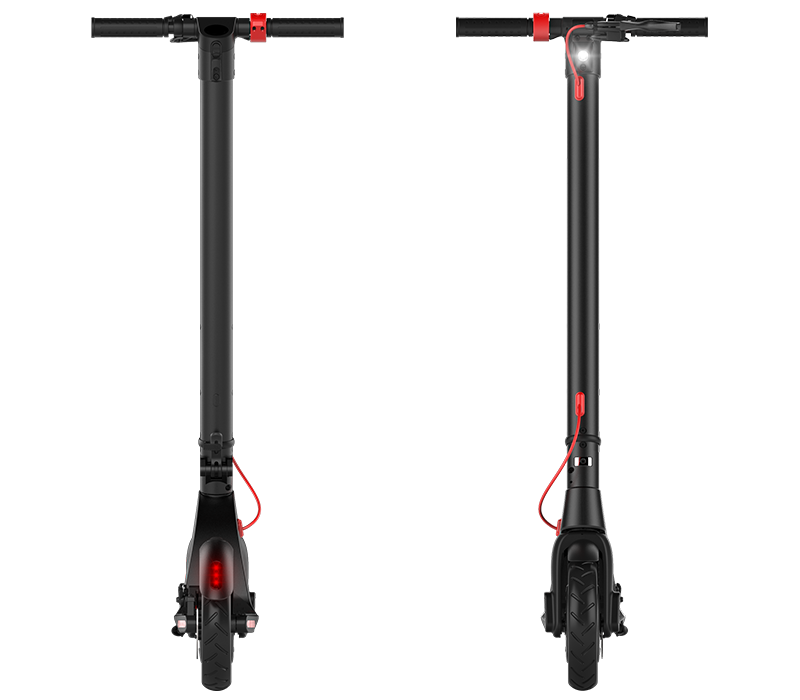 Multiple braking system for a safe and carefree ride
Advanced discbrake system E-ABS front brake with anti-lock system Handbrake & pedalbrake system Go Brake!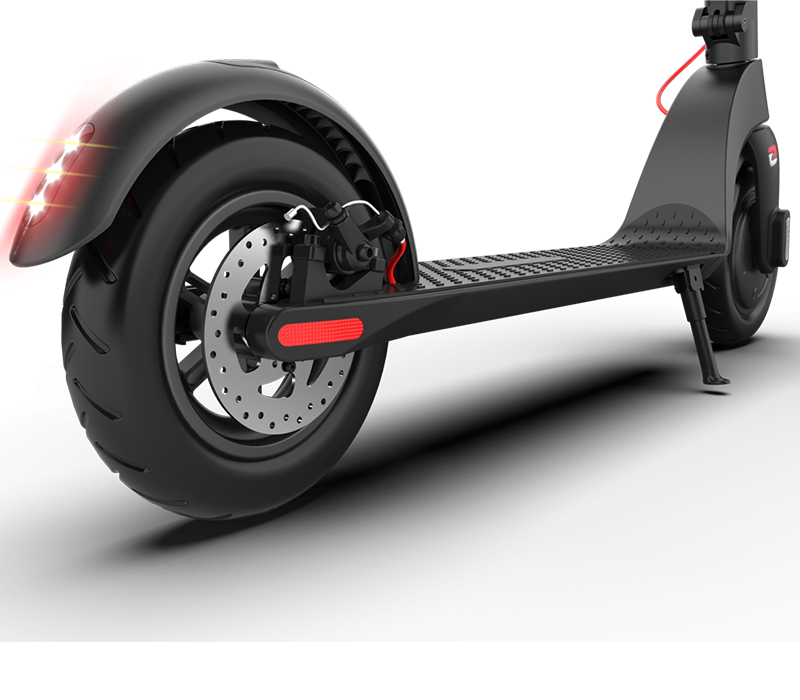 The geometric anti-slip handle is designed to provide long-term support and to ensure a good grip. This also provides support for the use of the handbrake. Go Squeeze!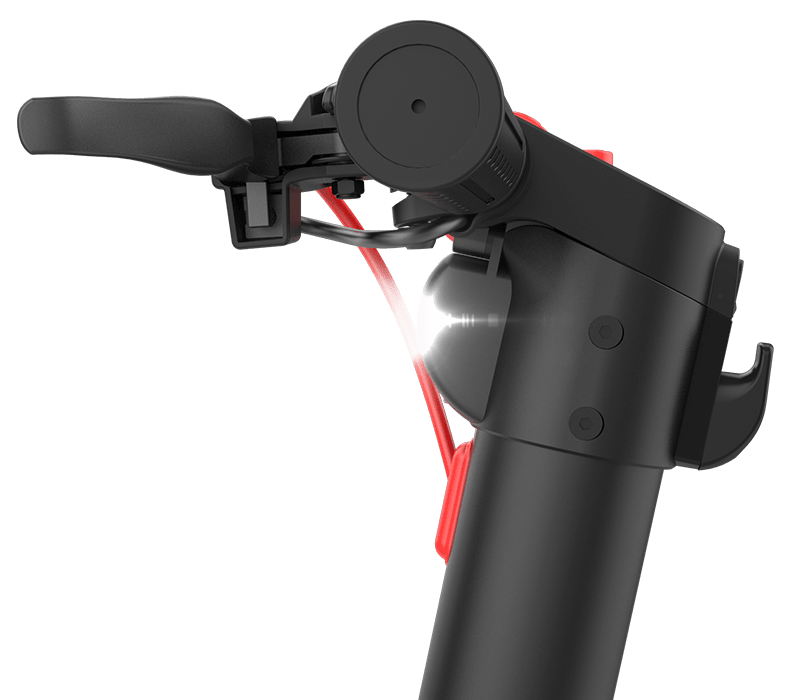 Foot operated Push down the rear fender Double brakingforce Go Stop!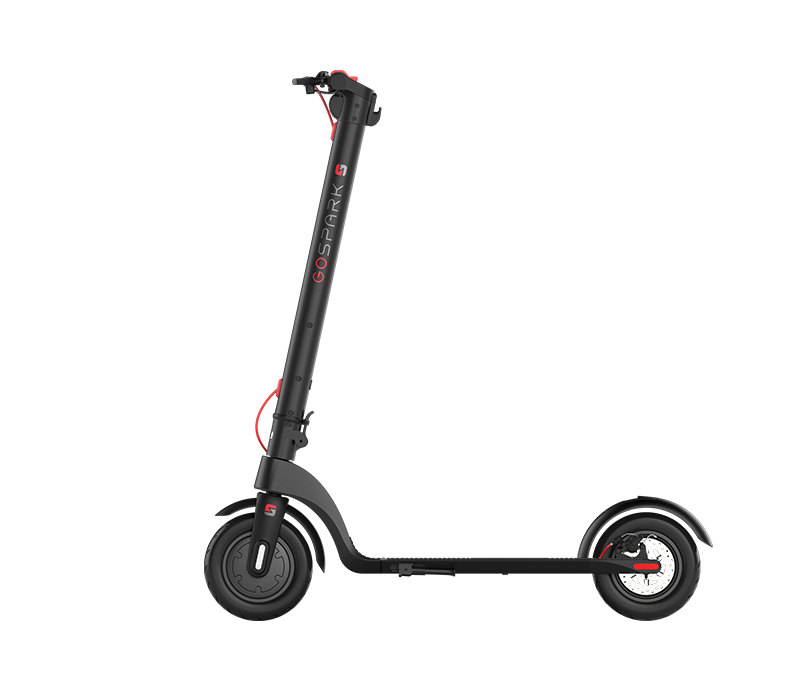 You can easily drive over speed bumps and uneven pavements
36V - 350 Watt brushless motor 700 Watt peak perfomance Climb hills up to 15 degrees easily Go Strong!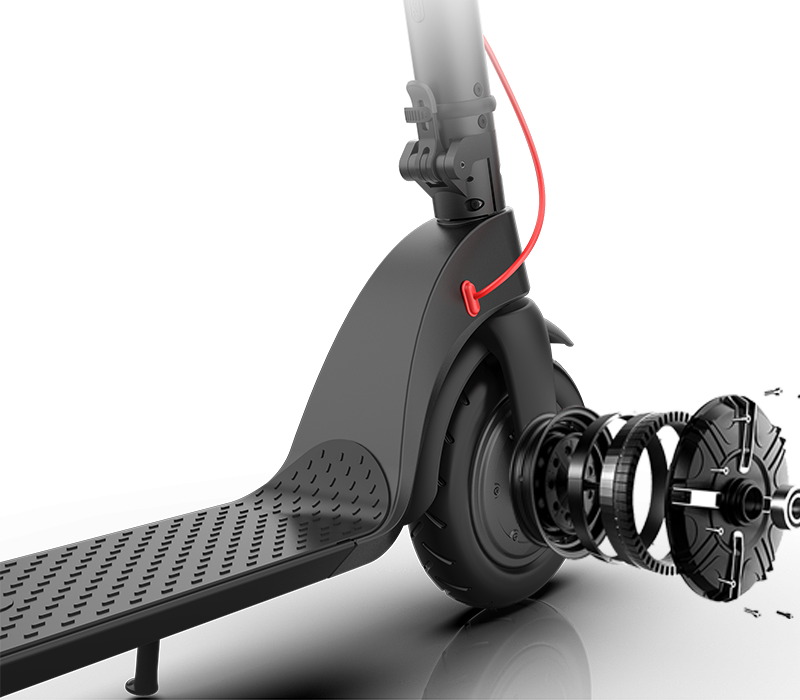 Shock absorbent pneumatic tubeless tires
8,5 Inch pneumatic tires Shock absorbent Anti-slip & Anti-vibrant Go Smooth!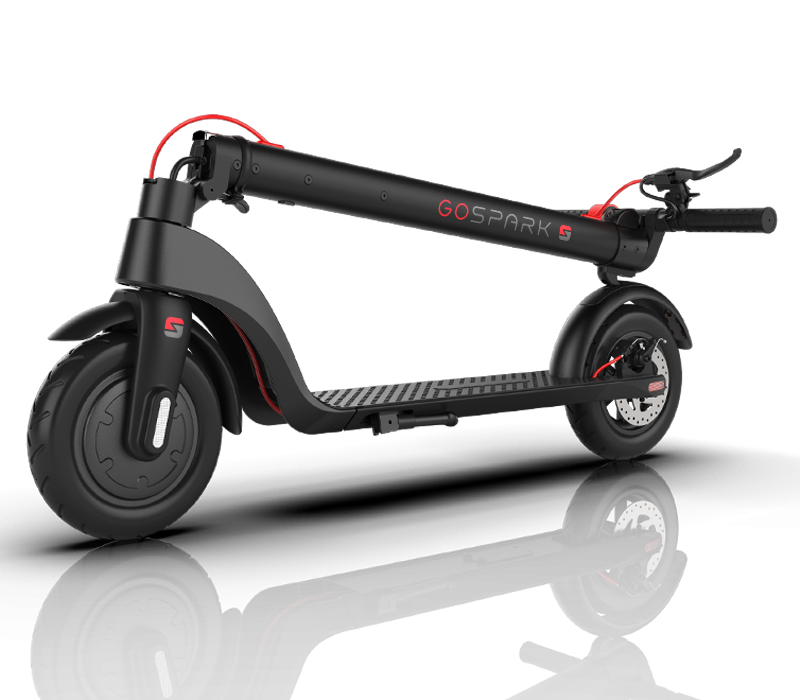 GoSpark offers you comfort on multiple levels
High performance brushless motor Smooth vaccuum absorbent Maximum shock absorbent Go Comfortable!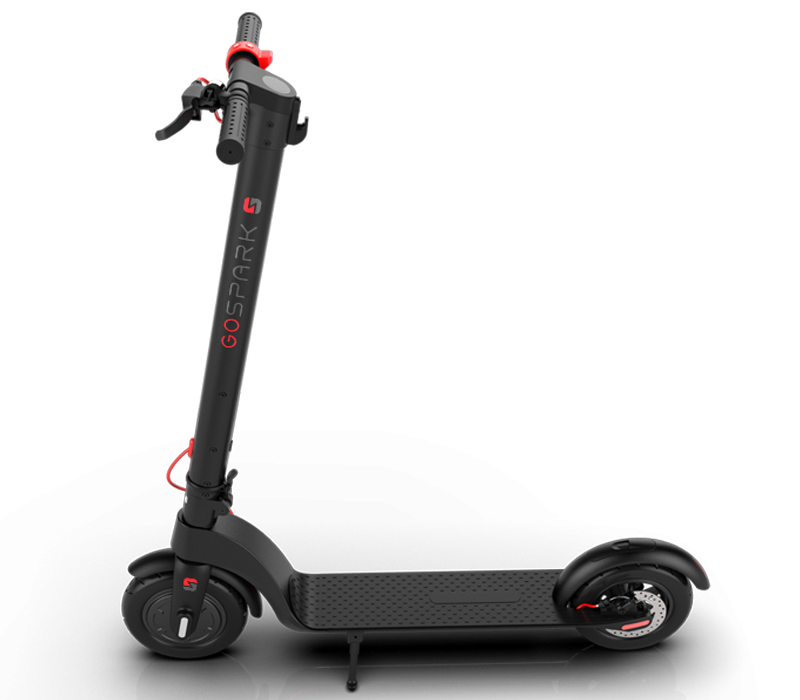 LED Display
Everything organized
Speedmeter & gears Battery status Easy operation Go Control!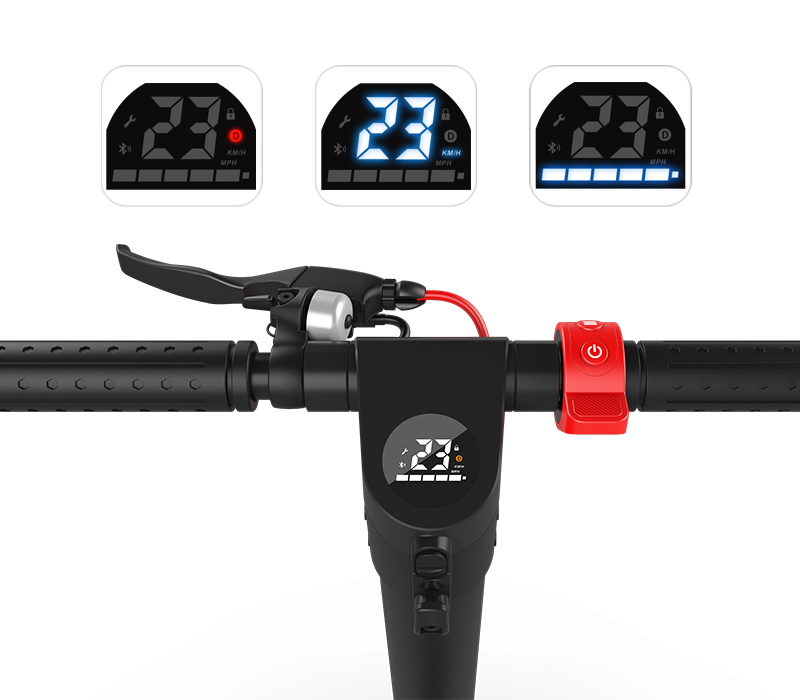 Choose the speed that fits your mood
3 speedmodes & cruise-control Economy mode for easy cruising Normal mode for daily use Advanced sportsmode for fun and exitement Go Swift!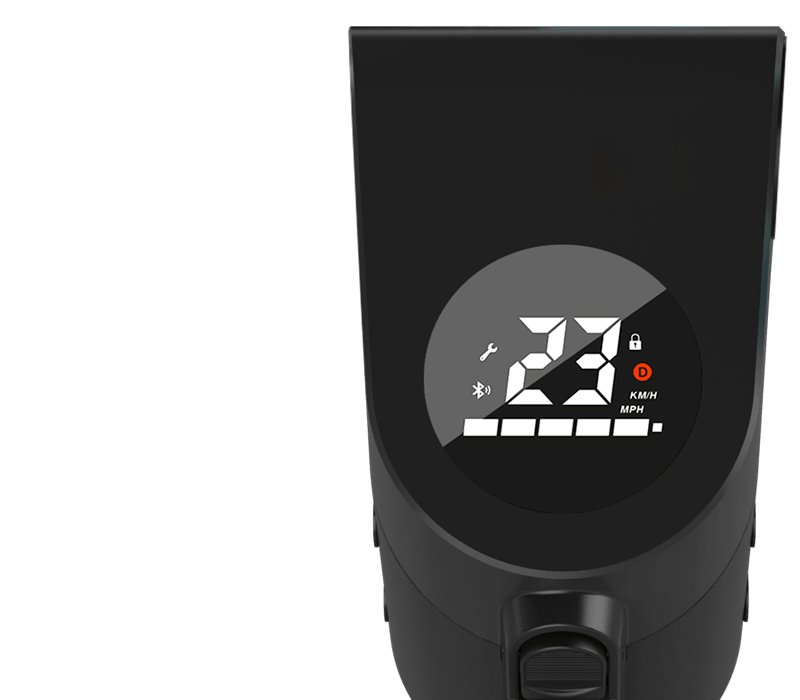 Ultimate control
Auto cruise control after 6 seconds
Keep overview & control Adjust your speed Auto cruise control Go Powerfull!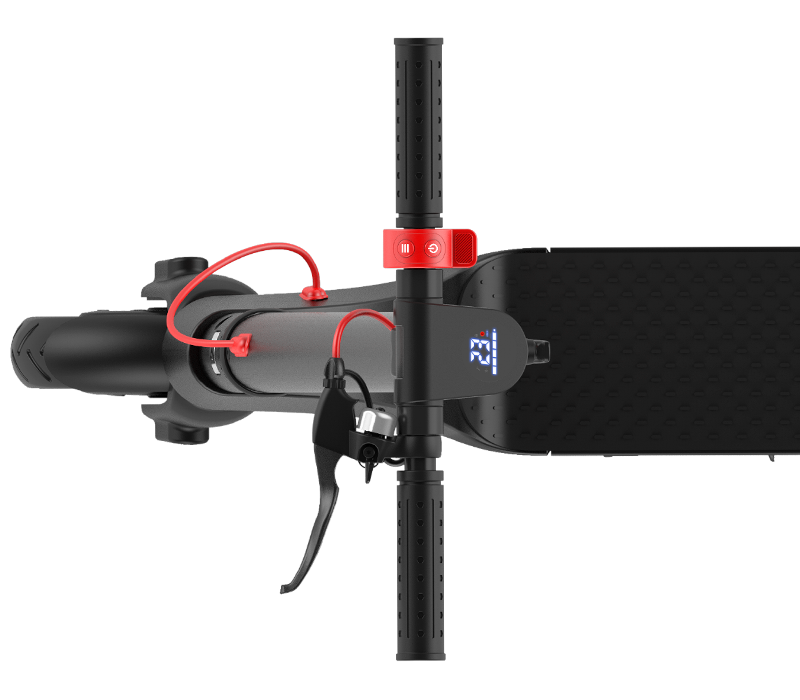 3 Second folding Double locking system Portable & easy to store Go Clever!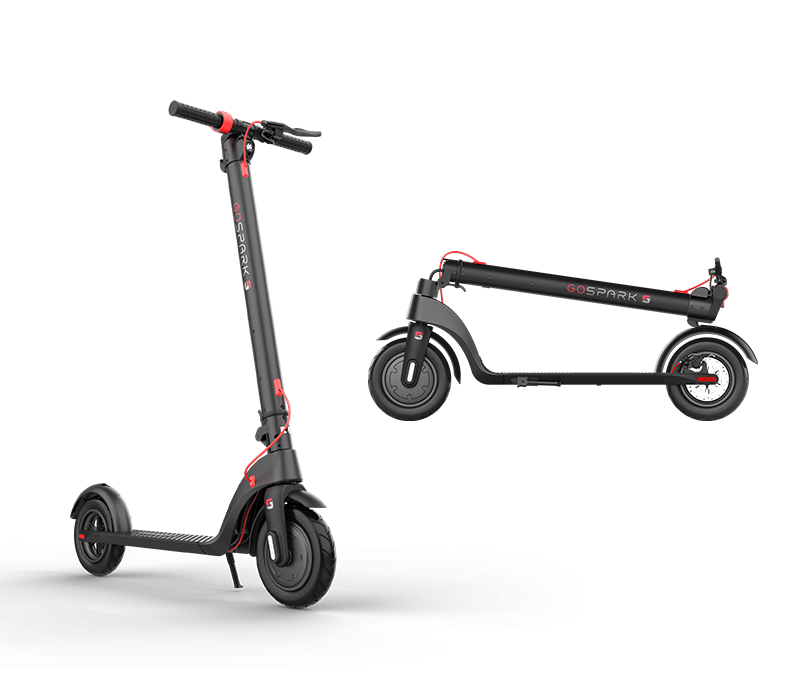 Minimalistic design Go Solid!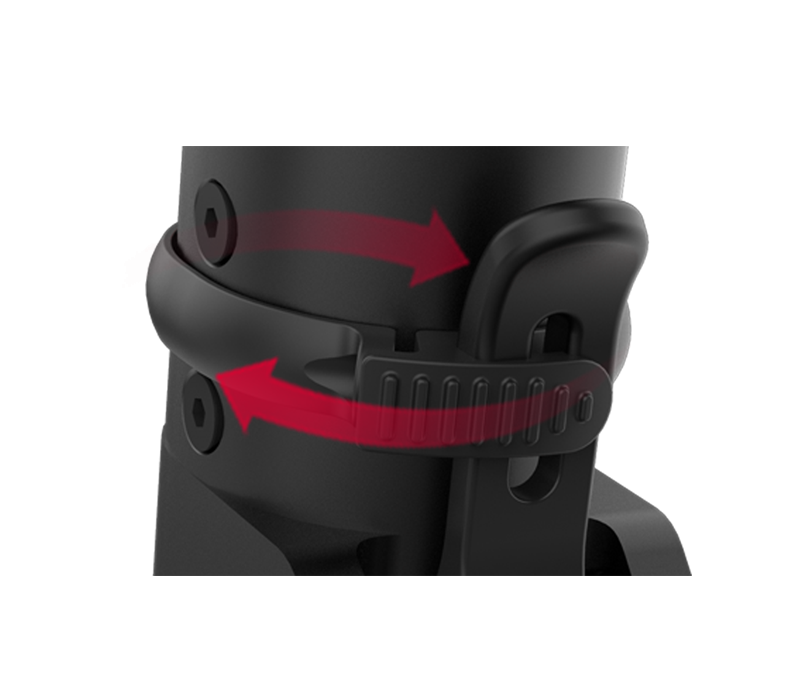 Industrial and streamlined design
Simply beautiful. Aluminium alloy body Smart folding system Go Design!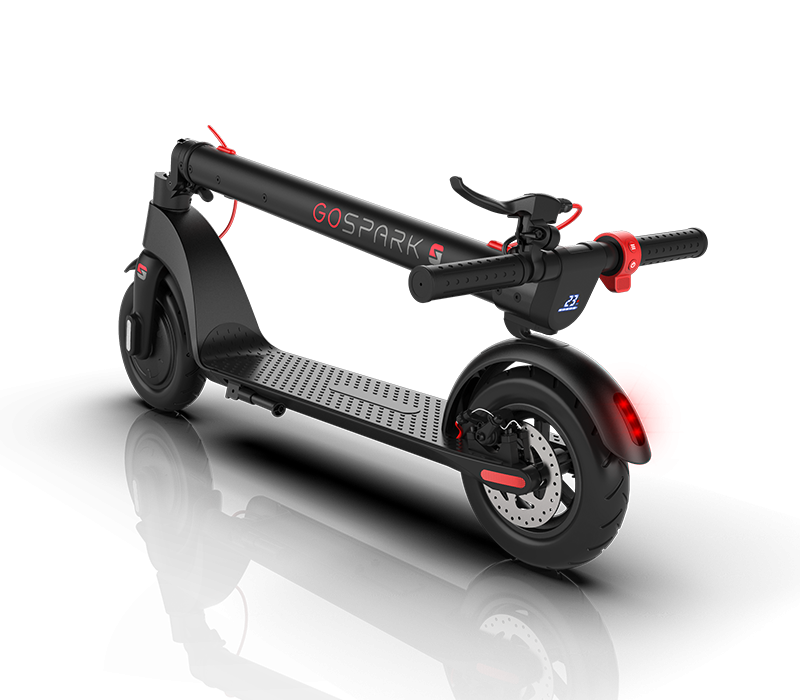 Powerful details
That makes the GoSpark unique!
What engine drives the GoSpark?
The GoSpark has a 350-watt powerful brushless motor.
Is the GoSpark waterproof?
75/5000 The GoSpark has an IP54 certification which means it is watertight.
It may go fast, but what about braking?
The GoSpark has a 3-way braking system, the E-ABS prevents it from locking
You fold the GoSpark in just 3 seconds. Simplicity is the ultimate complexity.
Experience the convenience of a removable battery.
An 8.5 inch anti-slip & anti-vibration automotive vacuum tire provides optimum comfort and stability.
The fender protects you against splashing water. It is also equipped with a rear light, brake light and pedal brake.